Case Study
Yourimbah Student Association Rebrand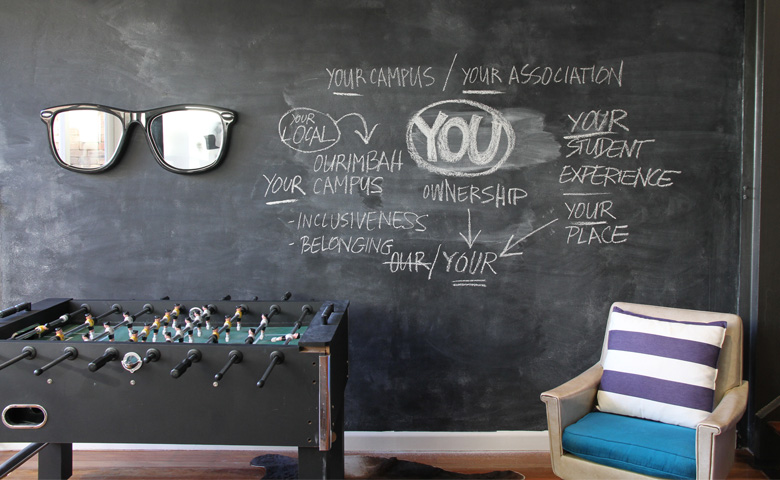 Interact with us!
Simply click and drag your
cursor over a passage of
text from the article below
to tweet or share.
Initially, there was an aim to rebrand Campus Central, the leading Student Association at the University of Newcastle's satellite campus at Ourimbah, on the Central Coast of New South Wales. This rebrand would reflect its progressive and innovative approach to the student experience on campus, and also to relate to the regional culture of the area. The second phase of a communications strategy, developed in conjunction with the Student Association and UMM, was to continue to bridge a political divide between the University and Campus Central.
UMM had worked with Campus Central the previous year in a highly controversial student association public awareness campaign.
″The tagline, 'Everything Outside Classes' positively affirmed the direction of the association.″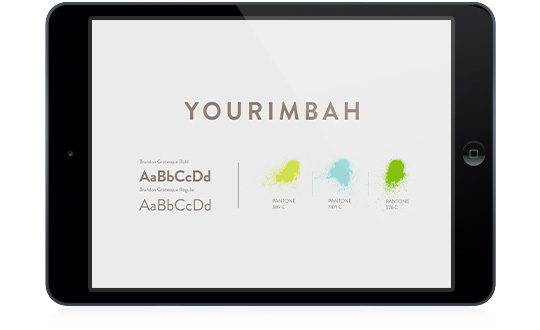 The name 'Ourimbah' originates from two Aboriginal words: Oorin, meaning 'Belt of manhood' a practice in which a stone axe was carried on hunting expeditions; and Oorinbah, the Bora Ring (ceremonial ground) in which the initiation ceremony of conferring the 'Belt of manhood' was carried out.
A sense of unity and ownership was sought through the new branding and renaming the association, with a specific focus on the region. 'Ourimbah' has a history rich in indigenous storytelling, and the name itself is born from indigenous folk tales.
The original owners of the land had something in common with the newer inhabitants of the region: a strong sense of regional pride. This pride is also evident in the Student Association, who have been the leading student representative body on campus for over 20 years.
We decided to rename the association using the geographic namesake 'Ourimbah', with the addition of the letter 'Y', so the name began with 'YOUR'.
It's not OURimbah; it's YOURimbah.
This concept was intended to significantly shift the perceptions of the existing students and educate the influx of first year students. Previously, the association had been viewed as tired and outdated, whereas now it would be clearly seen as a modern representation of students.
The tagline, 'Everything Outside Classes', positively affirmed the new direction of the association.
Yourimbah business cards, featuring the paint splatter effect.
The colour palette component of the brand styleguide.
Campaign artwork showcasing the logo and tagline ("Everything outside classes").
Letterhead and follower featuring the logo.
Embroidered version of the logo.
The logo symbolises the uniting of two parties: the paint splatters represent individuals coming together to form a tribe. This can be interpreted in many different ways, including, perhaps most significantly, the new relationship with the University of Newcastle.