News
Kan We Talk About the Kardashians?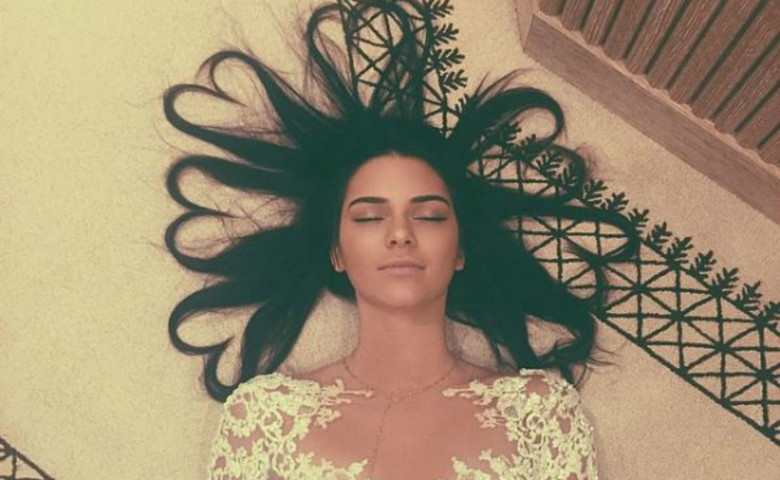 Tags
Influencer marketing, Influencer marketing Sydney, Social media expert
Interact with us!
Simply click and drag your
cursor over a passage of
text from the article below
to tweet or share.
When you think 'Social media expert', which celebrity family do you think of? Bit of a leading question, that one. The Kardashian-Jenner Family are effectively a flesh and blood influencer marketing agency… but how did we get here? Viktoria Balanzategui investigates further.
"There is only one thing in life worse than being talked about, and that is not being talked about." – Oscar Wilde
If you're ever looking for a successful integrated agency model, the Kardashian-Jenner perpetual motion publicity machine is one that's pretty hard to beat.
Their celebrity status has catapulted in the last decade through "momager" Kris's handiwork and also through the trials and tribulations of the family being in the spotlight. Children, marriages (72-day ones included), divorces, cheating partners, arrests, plastic surgery, weight loss, health issues, gender transitions, addictions, overdoses, and whatever else you can think of that makes headlines has continued to assist their fame and the public's fixation with the family.
Although not everything that has happened has resulted in the best PR for the family, it's definitely kept the public interested in them: Kim was the second-most-googled celebrity in 2014, while Lamar Odom and Caitlyn Jenner were the top two trending people on the Internet in 2015.
The public's thirst for TMZ-esque content, coupled with the family being a human tabloid, means publications want to feature the Kardashians simply due to the amount of traffic they will receive on content.
When Kim posed nude for Paper Magazine in November 2014, their online traffic hit 6.6 million page views (this was just direct traffic to the site!) and, as advertised on the cover, "broke the Internet". The figure does not include the billions of impressions created on social media channels and external news outlets.
The Kardashian name was familiar before the inception of Instagram; still, in the ranking of popular Instagram accounts on Social Blade, Kendall, Kylie, and Kim all rank in the top 10, combining for 196.9m followers (and rising).
This doesn't even take into account momager Kris (did we mention "momager" is a term she's trademarked?) and siblings Khloe, Kourtney, and Rob – whose cumulative Instagram followers total over 112m at the time of writing – let alone their respective partners/ex-partners/extended network. Start including Facebook, Twitter, and Snapchat stats and you're staring down the barrel of a billion-strong audience.
With such a colossal digital audience, they're the ultimate influencer marketing agency (especially if your key metric is volume) –and charge accordingly. Sometimes you have to wonder whether being a social media expert is genetic and, if so, whether it's in your own DNA? Sigh…
Wanna feel even more insignificant? The personal brand is flourishing, too: the multi-award-winning reality series is currently in its 12th season; five spin-off shows are now airing (another is in the works); they've got their name on three high-fashion boutiques, multiple clothing and accessory lines, and sold-out beauty lines; plus there's the chart-topping apps and book deals. The family's net worth is over $AUD400 million – much of it leveraged off of them just being them.
What does it all mean? In short, Kris Jenner has been the ultimate publicist for over a decade now, with an ability to generate worldwide, non-stop PR for the whole family. Not only has she extended the longevity of their fame but also consistently capitalised on what's happening IRL and aligned it with marketing ventures.
Do you think there's a use-by date on the Kardashians as a trending topic?
Display image: Paper Magazine.
Featured image: @kendalljenner.