Case Study
OCNL ST Medical Centre Brand Identity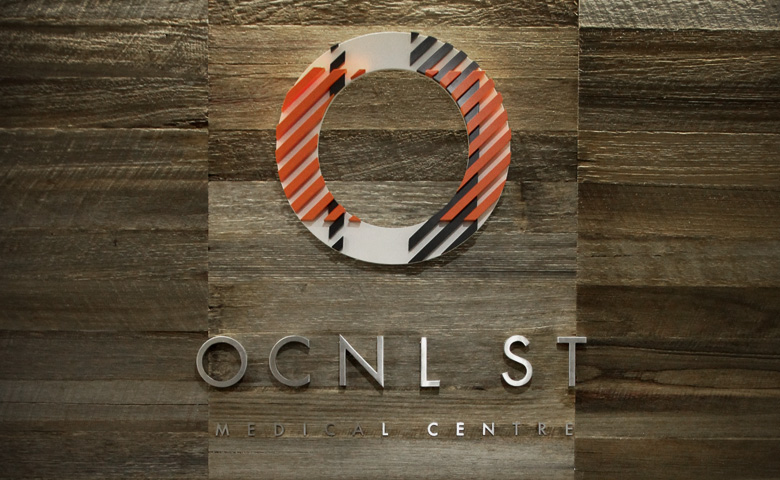 Tags
Brand Identity, Branding, Creative
Interact with us!
Simply click and drag your
cursor over a passage of
text from the article below
to tweet or share.
UMM's task was to create a new brand identity for a medical centre that was relocating to a heritage-listed building in Sydney's financial district.
By developing a modern and strong personality, this would differentiate O'Connell Street Medical Centre from other practices in Sydney. Visually, the business would need to be distinctive enough to attract attention from office workers and general pedestrians in the area.
Installations conceptualised, designed, and copy-written by UMM within the new medical centre.
The rebranding process in full swing.
A sample of the new OCNL ST interior signage.
A sample of the new OCNL ST interior signage.
″A key objective was to develop a modern and strong personality that would differentiate it from other medical centres in Sydney.″
First, we abbreviated the name O'Connell Street to OCNL ST. This not only modernised the brand, but also makes it unique. Many businesses in O'Connell Street already have the word O'Connell in their names, and we wanted this name to be ownable.
We created a brand personality that had a direct historical link to the local area and to Sydney's O'Connell Street, the site of the centre's relocation.
To assist in achieving this, UMM wrote a brand story to support the brand identity, with its roots dating back to the First Fleet:
"In a time long-since passed, enslaved convicts quarried and toiled to shape a new Colony. The streets of Sydney were a burgeoning metropolis.
Rum was the currency of the underworld and wanton hardship was crudely juxtaposed with farcical wealth. From the ranks of the illicit, an accomplished master bricklayer made his work known, rising in both status and virtue.
Pardoned by Governor Philip Gidley King, and granted fifty acres for his service, he went on to reshape the landscape of Sydney. He died on this street after having forged his mark.
His name was James 'Bloodworth' O'Connell."
Production management, brand identity, signage installation, and the conceptualisation of stationery were all handled by UMM.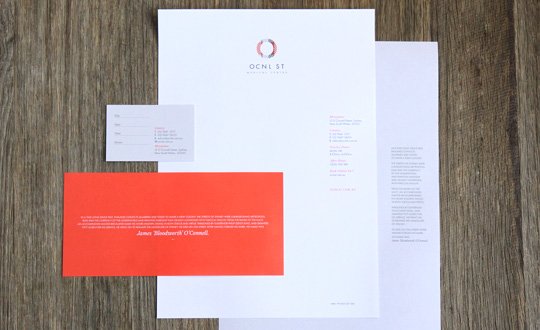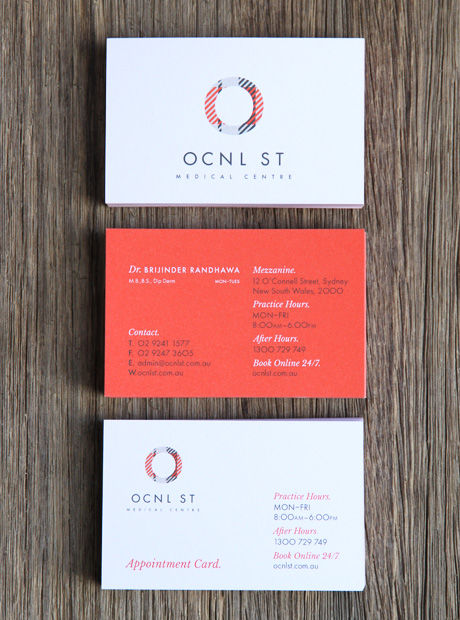 The brand story written by UMM to support and add (embellished) historical context to the new brand identity.