News
FOTSUN Pips Bluesfest To Win Tourism Award!
Tags
Festival, Live Music, Media, Public Relations
Interact with us!
Simply click and drag your
cursor over a passage of
text from the article below
to tweet or share.
Monday morning was a made a little brighter at the office this week, as we received some very exciting news from our friends at Festival of the Sun. On Saturday night, the festival was named winner of the Major Festival and Events category at the North Coast Tourism Awards gala held in Coffs Harbor over the weekend. The win saw Festival of the Sun triumph over Byron Bay's Bluesfest, further cementing FOTSUN as one of the states hallmark music festivals!
Every year the Country Link North Coast Tourism Awards is a big event, attracting more than 90 entries across numerous categories. Of the finalists selected, entrants from the Greater Port Macquarie, Byron Bay, Coffs Coast, Manning River and Clarence River regions dominated places for the celebrated annual awards. 27 diverse category winners were announced on the night.
The award is an awesome achievement for all involved with FOTSUN, Sundowner Breakwall Tourist Park (where it is held every year), and the Port Macquarie region. Not to mention, future glory may lie further down the track as the win catapults FOTSUN to an automatic finalist spot in the N.S.W State Tourism Awards, to be held in November.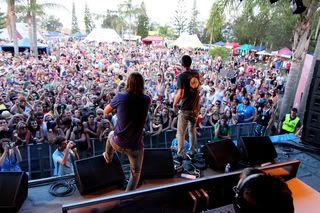 We caught up with Simon Luke, FOTSUN and Sundowner Tourist Park director, who was all smiles about this big win. "Our team is so excited" he said, "to have official recognition from the industry for FOTSUN's contribution to tourism and festivals on the North Coast is really pleasing."
Coming up to its 9th year, this award is yet another installment in FOTSUN's success, as the festival has firmly established itself as one of Australia's coolest, most intimate BYO music festivals.
The recently announced FOTSUN line-up boasts yet another outstanding line-up of Australian and international artists, including Xavier Rudd, Regurgitator, Sharon Jones and the Dap Kings, British India, Calling All Cars, Dallas Frasca, Mojo Bluesmen, Lissa, Bob Corbett, The Mcmenamins, Lee Rosser, Ebb N Flo, Mojada, Sierra Fin, Slow Down Honey, Barrel House, The Chemist, The Seabellies, The Gin Club, Minnie Marks, Fans Dj's and one lucky band selected from triple j Unearthed.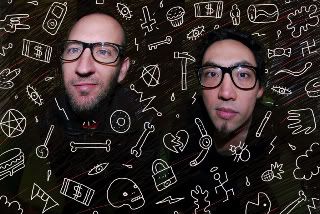 Held on Friday the 10th and Saturday the 11th of December, General admissions tickets go on sale from 10am, September 1st for $145 + BF per person and include two nights free beachside camping. Various on-site cabin accommodation/ticket packages are available in conjunction with Sundowner Breakwall Tourist Park. For more info, head to the FOTSUN website: fotsun.com