Case Study
Zonin Prosecco Influencer Trip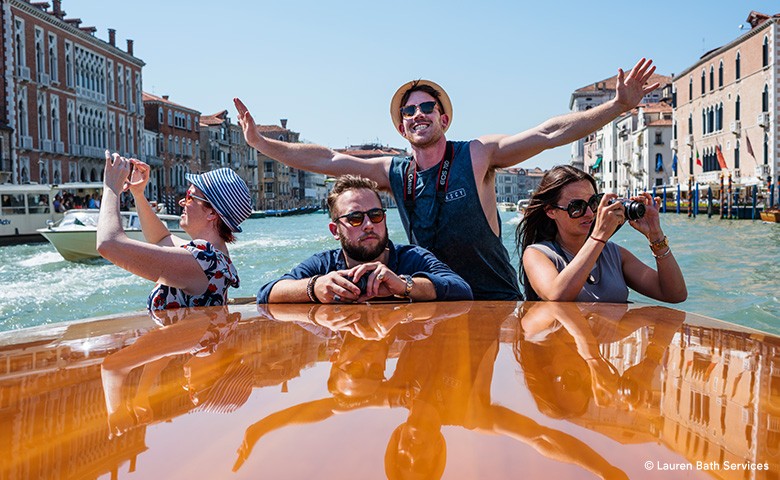 Tags
Activations, Influencer Branding
Interact with us!
Simply click and drag your
cursor over a passage of
text from the article below
to tweet or share.
OVERVIEW
UMM has worked with Zonin Prosecco as its integrated communications agency in Australia (one of the company's key markets). UMM's activity for Zonin Prosecco spans across PR, Social Media, digital advertising, Creative, Influencer, and Activations.
A key component of our overall integrated communications campaign would be
 an Influencer Trip to Italy, hosted by Zonin Prosecco and UMM. This trip spanned six days, from August 28 – September 5.
″A total of 117 posts, shared with a combined audience of over 660,000, achieved almost 225,000 likes and more than 2,600 comments.″
Food pairing was definitely on the agenda!
Kate Boissett's Instagram matrix.
Just blowing up phones from the other side of the world.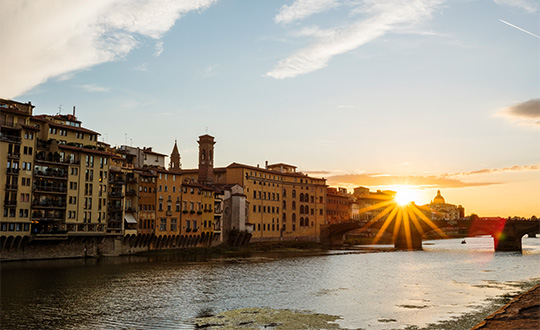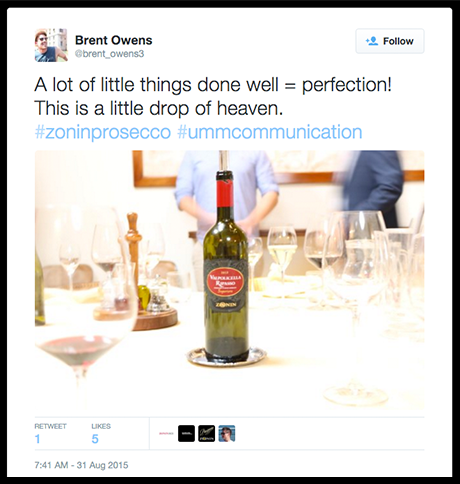 BRIEF
UMM would devise (planning, casting, hosting) an influencer trip to Italy, where five Aussie influencers from varying backgrounds would savour the sites of Italy (both old and new) and receive an education on this prestigious and storied winemaking brand, which spans seven generations.
Objectives of the trip were as follows: increase brand awareness; create a brand alliance between the influencers and Zonin Prosecco; educate Australians about Zonin Prosecco and, by extension, Italy; increase usage of #ZoninProsecco; grow the followings of the Instagram and Facebook accounts; and show popular digital personalities with and consuming the product.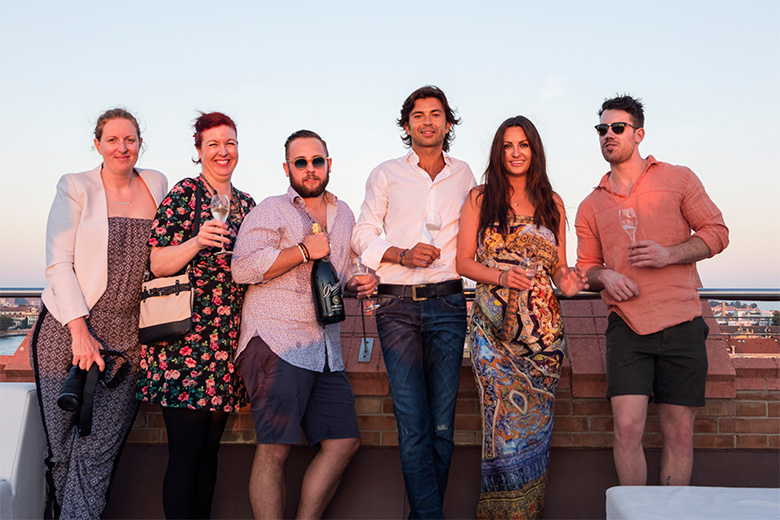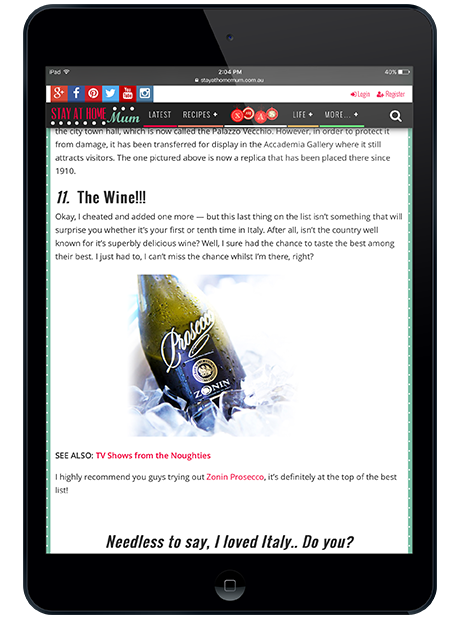 STRATEGY
The five influencers who participated in this idyllic Italian adventure were:
As with any influencer activity, casting was extremely important, as UMM were committed to showcasing Zonin Prosecco as a unisex lifestyle product (two of the five Influencers being from the men's lifestyle arena). Of course, we wanted Influencers who would readily share moments from the trip with their respective audiences, but also people who embodied the values of Zonin Prosecco: fun, adventurous, easygoing, trendy, to name but a few. In addition to Instagram posting, blog, Facebook, and Twitter coverage was also sought.
The locations selected for the trip were: Milan, Venice, Gambellara (the home of Zonin Prosecco), Vicenza, Florence, Montemassi, and Rome. Over five days, the influencers, as guests of Zonin Prosecco, would experience breathtaking rooftops, expansive estates, and lavish hotels. The activity aligned perfectly with the brand tagline – "Enjoy with the people you love" – as these hand-selected influencers would get to enjoy the best Italy had offer, accompanied by both Zonin Prosecco the product and its representatives.
The Versatile Gent's luxe coverage.
Stay At Home Mum even included a recipe for Zonin Prosecco muffins!
Lauren Bath's stellar Steller account.
RESULTS
Although only contracted to post eight images throughout their time in Italy, every Influencer exceeded their requirement, with a total of 152 posts appearing across social media with the official hashtag (#zoninprosecco) and the relevant tags.
A total of 117 Instagram posts, shared with a combined audience of over 660,000, achieved almost 225,000 likes and more than 2,600 comments.Besides Lauren Bath (who curated a visual feast of a slideshow on Steller), all other trip attendees have since posted blogs about their trip, including a foodie-themed diary from Brent Owens and even a recipe from Stay At Home Mum!
Each of the Influencers appealed to various skews of the established demographic, thus allowing the Zonin Prosecco brand 
to communicate with a diverse audience segmented within the target demographic.
The influencers not only took
 their followers with them on a sensory journey but also engaged with the audience on Instagram i.e. asking for recommendations or offering further information about what they did.