Case Study
Brand Identity: Bower Botanicals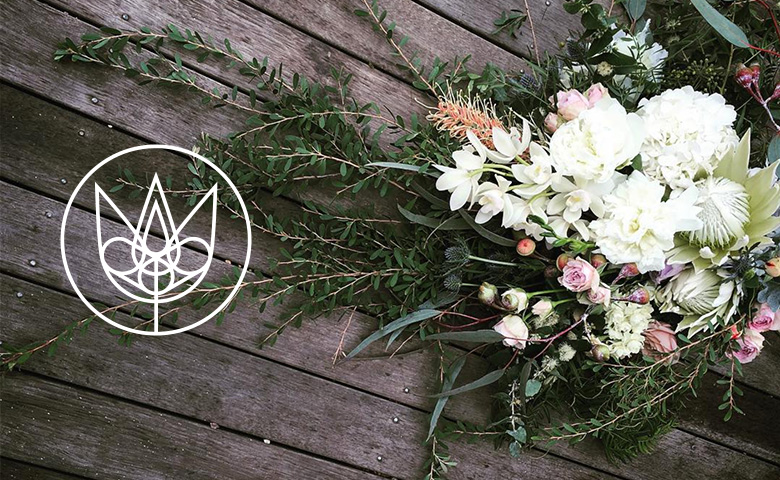 Tags
Bower Botanicals, Brand Identity, Branding, Byron Bay, Creative, Graphic Design, Logo
Interact with us!
Simply click and drag your
cursor over a passage of
text from the article below
to tweet or share.
Bower Botanicals is a Byron Bay-based business that provides floral design and artistic direction for bespoke flowers, weddings, and events. They wanted to introduce a brand identity reflective of their offering.
Sharing the habits of the business's animal namesake, the Bowerbird, mother and daughter co-owners Kelley and Jaala forage in their local environment to create unique, avant‐garde assemblages of Australian flora.
The newly created Bower Botanicals brand identity is a beautifully symmetrical delineation of a sprouting flower bud, representative of the contemporary approach to the Bower Botanicals business.
UMM's graphic design studio created the mark with refinement in mind, in order to attract like-minded clientele. The mark is equally strong in positive or negative formats and would complement any avant-garde assemblages of Australian flora. This logo is a stamp of elegance and understated confidence.
The new brand identity focuses on refinement.
Facebook in-situ.