Case Study
Tsingtao Beer St Summer Campaign
Tags
Creative, Social Media, tsingtao
Interact with us!
Simply click and drag your
cursor over a passage of
text from the article below
to tweet or share.
In its fourth year (2017) as the marketing agency for Tsingtao, UMM's strategy for the brand's Summer Campaign included a case takeover and an integrated execution of comms via digital (social media and website), PR, and retail (the redesigned case).
This year moved in a different direction: Tsingtao Beer St. The brand evolution placed greater focus on partying, albeit within the context of Tsingtao's Beer St (yes, it's a real place!) provenance.
Besides promoting a competition to win a trip to Beer St, the campaign sought to educate consumers and stir up their imaginations through an UMM-produced video/animation series. The series combined vox pops, real party footage, and dazzling animated sequences to showcase what Beer St represents. The content appeared on both Tsingtao's Facebook and Instagram accounts.
This year's summer comms activity showcased UMM as an integrated marketing agency. Over a five-period, from October to February, the campaign achieved the below results:
Production of over 50 pieces of world-building, brand-enhancing creative (static, video, photo, and animation)
The on-case competition received over 2K quality entries from all over Australia.
A weekly UGC initiative that utilised comments from social media.
The UMM-produced video content series amassed more than 830K views across both Facebook and Instagram.
Branded content received 43K engagements on both social media channels.
The summer campaign reached a digital audience of 2 million people.
As further testament to the campaign, it was engaged with and shared by influencer talent and also across MAXIM Australia's social channels.
The PR component focused on the on-case competition, recipes involving beer, and food pairings. Qingdao the location and Tsingtao the beer have featured in both trade and lifestyle outlets i.e. The Daily Telegraph, Man of Many, The Shout, Beer & Brewer, Escape, and 9Kitchen.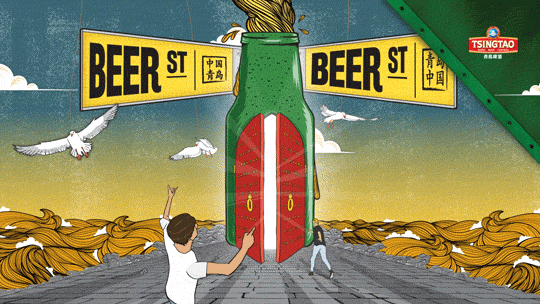 TESTIMONIAL 
"Working with UMM is a crazy creative ride where we have been excited by each new idea proposed. Not only are they filled with creativity but also a great listener, giving life to each brief."
Vivian Lam
Marketing Manager
Ettason