Case Study
Logitech 'Party Collection' Influencer Activation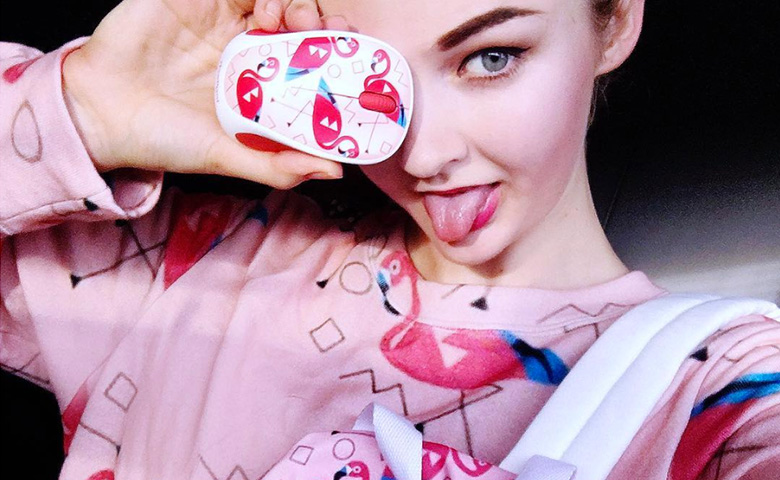 Tags
Influencer Branding, Social Media
Interact with us!
Simply click and drag your
cursor over a passage of
text from the article below
to tweet or share.
For the flamboyant, younger-skewed, Instagram-based #AllLogitechEverything influencer activation, UMM produced an exclusive series of branded accessories and apparel inspired by each of the M238 Party Collection Mice designs for influencers to wear in their posts.
#AllLogitechEverything was designed as a play on the fashion trend #AllBlackEverything. This direction was used to position the M238 Party Collection as a fashion accessory and to move it away from the preconception that it's simply a stuffy peripheral.
This was the first local Instagram campaign for Logitech and was aimed at a target demographic of females, aged 14-24. Influencer talent included:
Mads Rafferty: Model on-the-rise (the Popsicle M238 featured, with a crop top and beach bag).
Deligracy: Female gamer and lifestyle YouTuber with a focus on The SIMS (the Spaceman M238 featured, with a bomber jacket).
Carolyn Duchene: Meme queen and social media star (the Flamingo M238 featured, with an oversized sloppy joe and backpack).
The six respective Instagram posts from the six influencers reached an audience of over 500K and received almost 12K engagements.
Content from this influencer activation later featured on Logitech Australia's social media channels and was also picked up by Logitech's international channels.