Case Study
Victorinox Artisan Evening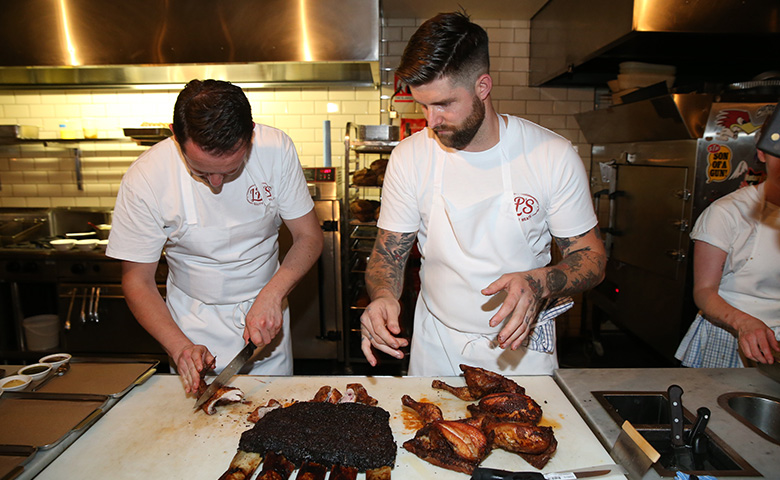 Tags
Activations, Influencer Branding, Public Relations
Interact with us!
Simply click and drag your
cursor over a passage of
text from the article below
to tweet or share.
With the commencement of the global #TheMakers campaign, a local brand immersion evening was orchestrated by UMM and Victorinox Australia at popular Sydney BBQ restaurant LP's Quality Meats, an existing organic friend of the brand (they use Victorinox knives in the restaurant's kitchen).
This event had multiple aims: reinforce Victorinox's brand values and personality; create awareness of Victorinox as a multi-product brand; align Victorinox with a respected influencer (Luke Powell, owner and head chef of LP's Quality Meats); introduce key Australian media to the new Marketing & Communications Manager for Victorinox, Sandra Furer; and both educate attendees about the new campaign, plus subsequently establish qualitative press coverage about it.
Media in attendance included such esteemed titles as Australian Gourmet Traveller, Habitus, Delicious, Inside Out, Luxury Travel Mag, and MAXIM. Guests were treated to a unique brand experience that involved a sausage-making masterclass with Luke Powell, during which they used Victorinox knives while wearing a #TheMakers branded apron (this was gifted to all guests). To top it all off, the guests shared and bonded over a meaty feast – using Victorinox cutlery, of course!