Case Study
Logitech Spotlight APAC Creative Assets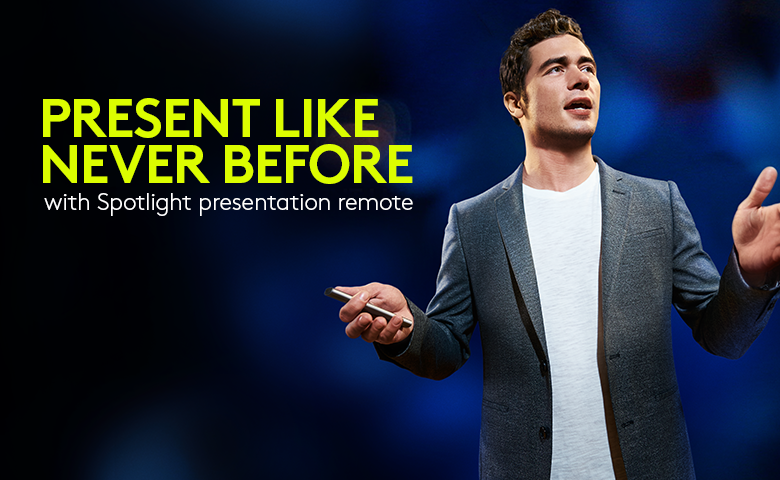 Tags
Creative, Social Media
Interact with us!
Simply click and drag your
cursor over a passage of
text from the article below
to tweet or share.
For the launch of Logitech's new Spotlight Presentation Remote in the Asia-Pacific region, UMM's Creative Agency was engaged to create a suite of static and video assets for social media (plus print and banner adverts) to promote the product itself and the product's three key benefits.
The majority of these assets leveraged the existing key artwork and copy, however a lifestyle execution was also developed solely by the Creative Agency. This direction was Glossophobia (the pervasive fear of public speaking) and it was conveyed in a PSA-style that combined statistics with the physical effects of glossophobia.
The prevailing idea behind the creative is that Spotlight is the remedy for those who suffer from a fear of public speaking. The execution is both universal and relatable, so is able to communicate the key messages to various cultures.