Case Study
UE WONDERBOOM APAC Creative Assets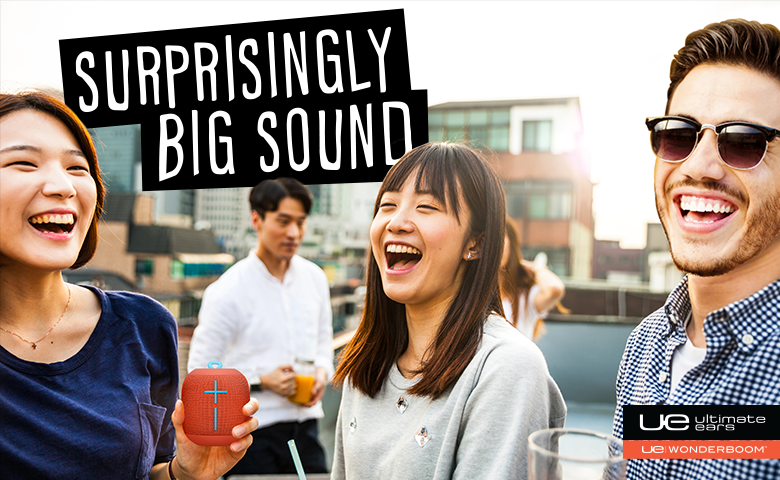 Interact with us!
Simply click and drag your
cursor over a passage of
text from the article below
to tweet or share.
For the launch of the Ultimate Ears WONDERBOOM, Asia Pacific-appropriate creative assets were sought from UMM's creative agency, to both showcase the diversity of the region and also reflect the change in messaging from a party focus to something on a more personal level.
Two concepts were developed for the 18-30 demographic, based on the brand values of: Social, Joyful, Spirited; the WONDERBOOM's position as having a slight female skew; and the tagline 'WONDERBOOM is a little speaker with a huge personality and surprisingly big sound'.
The creative assets required from UMM were: 2 x digital banners, 1 x digital ad, 3 x GIFs, and 3 x static images. These can be seen below: