Case Study
FOTSUN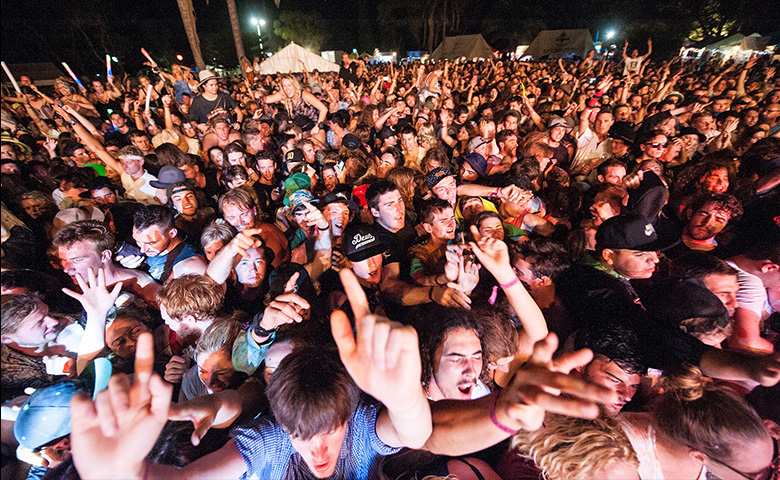 Tags
Public Relations, Social Media
Interact with us!
Simply click and drag your
cursor over a passage of
text from the article below
to tweet or share.
OBJECTIVES
UMM's PR Department would, as has been the case over the past decade working with FOTSUN, be tasked with engaging music (and any other relevant) media by highlighting the local characteristics of the Port Macquarie festival, while also drawing attention to the diverse range of local acts included in the lineup e.g. Aussie rock veterans Jebediah and British India; established hip-hop acts Illy and Thundamentals; up and comers like Ivan Ooze and triple j unearthed winners Mar Haze. Co-ordination of interviews with artists would be on UMM's agenda as well.
UMM's PR Department would ensure there was coverage of the festival (pre-, during-, and post-) in local and national media (both online and offline) to build awareness about and also showcase the event.
″350 runs across 107 channels between 68 media outlets.″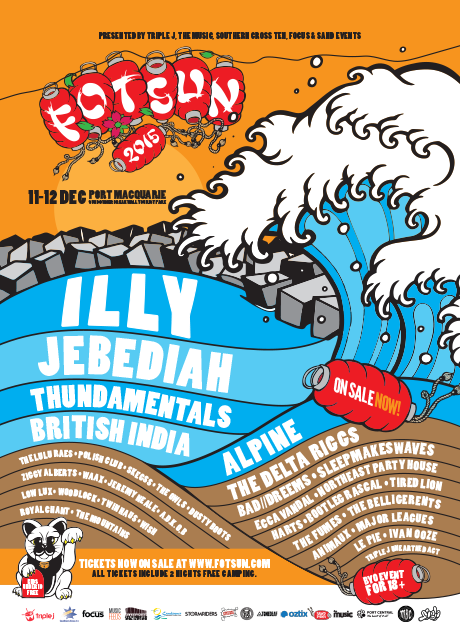 Ecca Vandal ensures the punters up the back can hear her.
The Wabi Sabi lanterns added a pretty touch to the skyline.
Another year, another full-house at FOTSUN.
Illy closed out the biggest FOTSUN to date.
STRATEGY
UMM's PR campaign involved four months of pitching and speaking with various segments of the media to promote all aspects of the festival. From the moment of engagement until the day of FOTSUN, UMM ensured there was ongoing coverage to build awareness about the event.
From a PR perspective, the releases distributed to the wider media were centered on FOTSUN's biggest-ever lineup, triple j-related messaging, and the progress of ticket sales.
UMM worked in conjunction with the FOTSUN Team prior to, throughout the duration of, and following the festival to take advantage of key messages in a timely fashion. The UMM PR Team also co-ordinated all backstage interviews and interactions with the artists over the course of the festival.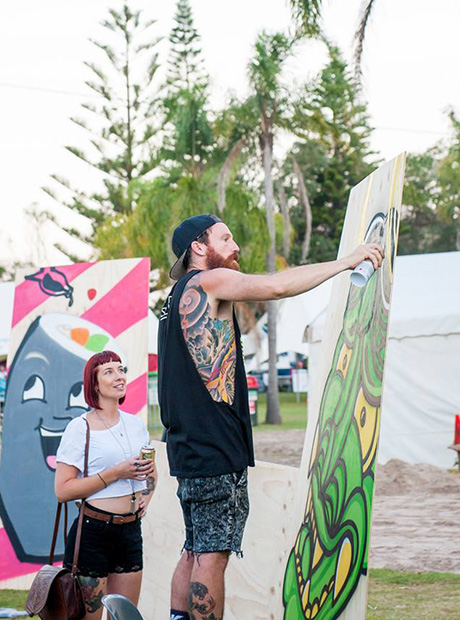 RESULTS
Not only did FOTSUN sell out, but, by the time the festival occurred (December 10–12), it received nearly 350 runs across 107 channels between 68 media outlets. This signified a 33 per cent increase on event, for which there were 240 runs.
Overall, editorial for FOTSUN reached an audience of 57,318,010.
Triple J
The AU Review
Music Feeds
yen
The Music