Case Study
Cuisinart 'In A Spin' Festive Campaign
Tags
Creative, Social Media
Interact with us!
Simply click and drag your
cursor over a passage of
text from the article below
to tweet or share.
UMM's task was to promote the Cuisinart Mini Prep Processor range via a Facebook giveaway during the festive period (a high sales period). Secondary objectives of the campaign were to strengthen online brand loyalty and interaction from prospects and customers alike, and to further develop Cuisinart's unique brand persona and tone.
Animation allows for great expression of the brand persona.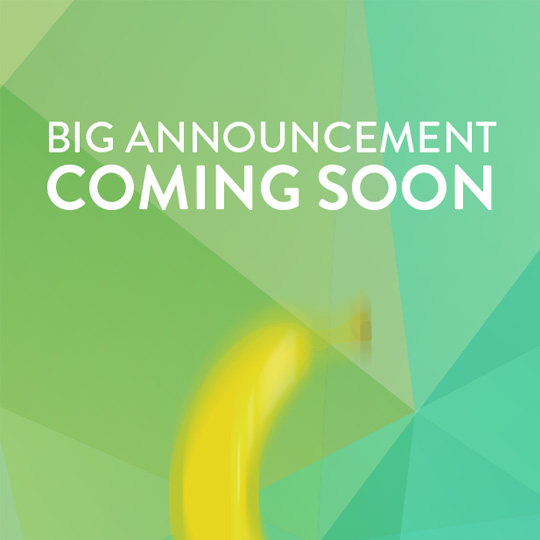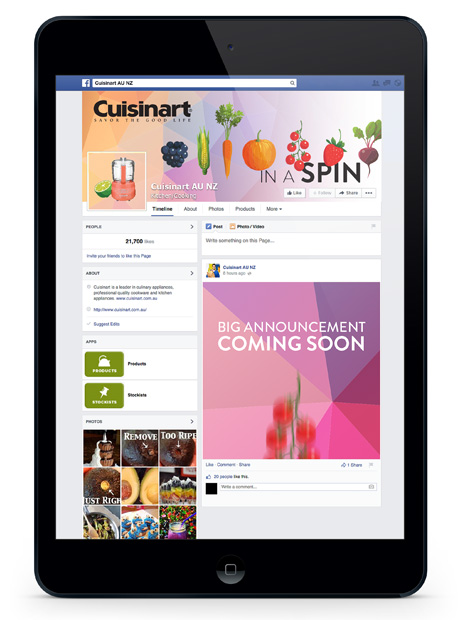 UMM conceptualised and produced the 'In A Spin' Facebook campaign. This simple and catchy campaign lived on the brand's Facebook Timeline and rewarded the most creative culinary suggestion (with the prize being a Cuisinart Mini Prep Processor) using the nominated weekly ingredient.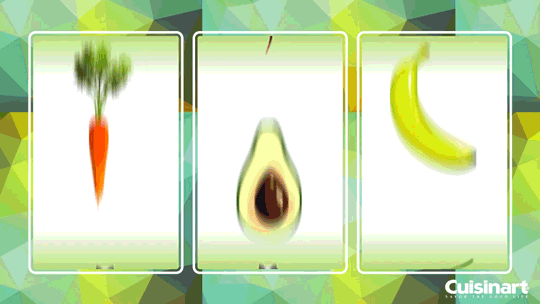 Organic reach of over 75,000 during the 12-week campaign period was achieved. In excess of 200 entries per week were submitted.