Case Study
Logitech G Covers the LoL IWCA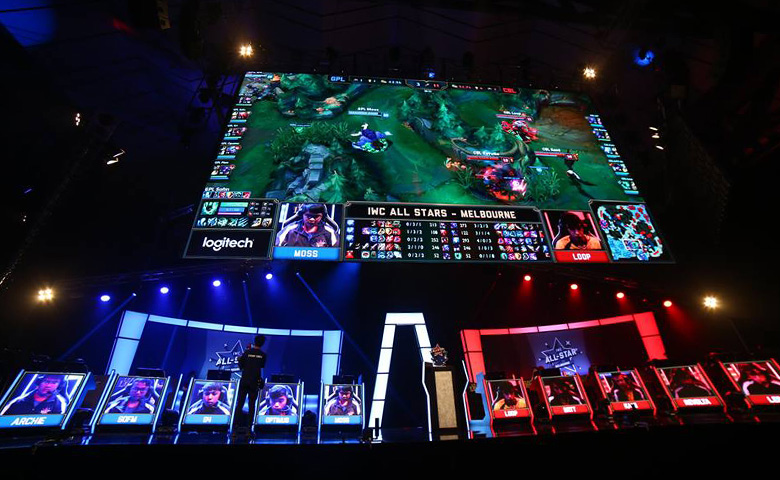 Interact with us!
Simply click and drag your
cursor over a passage of
text from the article below
to tweet or share.
OBJECTIVES
The League of Legends IWC All-Star (IWCA) tournament was held at Margaret Court Arena, Melbourne. This who's who of gaming featured all-star players from around the world (the international gaming community voted online prior to the event for which players they most wanted to see compete) battling it out for eSports supremacy in an online game played by millions daily.
UMM's presence at the IWCA would firstly be to increase brand awareness at a major gaming event held in Melbourne and broadcast globally. For best results, Logitech G would seek to be part of that broadcast of gaming platform Twitch.
With specific regard to social media, Logitech G's content would be expected to attain wide reach and engagement figures via Facebook and Twitter.
As with gaming events EB Expo and PAX before it, UMM would be tasked with continuing Logitech G's sterling tradition of being on-the-ground – and owning the moment – at premier gaming events.
″UMM would be tasked with continuing Logitech G's sterling tradition of being on-the-ground – and owning the moment – at premier gaming events.″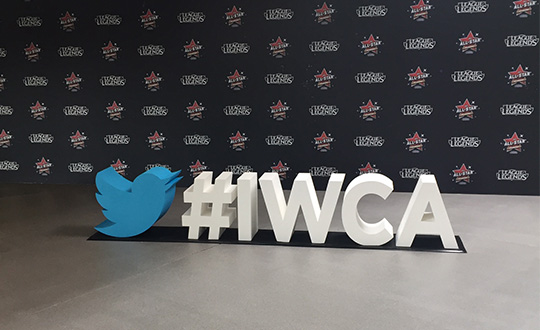 Interviews with the All-Stars appeared between battles.
Seven All-Stars were interviewed by Logitech G (AU).
STRATEGY
UMM hosted a Facebook competition where fans submitted questions that would later be asked of the All-Stars during sit-down video interviews with UMM's Head of Social Media and Online Publishing (and former journalist) Dan Steiner. These videos would then be published during the live global broadcast of the event on Twitch and also appear on Logitech G's social channels.
On the Thursday and Friday of the IWCA (Nov 26 – 27), UMM would sit down with seven All-Stars and conduct interviews (featuring the questions submitted via fans on social media). Following each interview, the respective All-Stars would be gifted with a fun Aussie gift on behalf of Logitech G e.g. koala plush toy; kangaroo plush toy; Australian flag-branded thongs; jar of Vegemite; white and milk chocolate Tim Tams; and cork hat. These images would be shared with the respective teams via social media.
The second-half of the four-day campaign (November 28 – 29) would involve UMM's Senior Social Media Community Manager Robbie Wood on the ground at the event. While present in Melbourne, ample and exclusive behind-the-scenes coverage of the tournament, six event-oriented giveaways, and live interaction with fans would culminate in the achievement of ambitious reach and engagement figures.

Team Brazil were gifted Aussie flag "flip flops".
Team Southeast Asia received a plush mini-kangaroo.
Our Turkish mate left Australia one cork hat richer.
Obviously, the local All-Star copped the jar of Vegemite.
Team Japan were all over their packet of Tim Tams.
RESULTS
The strategic broadcasting initiative proposed by UMM was a resounding success, with Riot Games – the publisher of League of Legends – incorporating all seven of the 'Logitech G Talks With… The All-Stars' videos into the global livestream on Twitch. These two-minute pieces all featured Logitech G branding and clearly demonstrated the brand as an authority on gaming (albeit with a light side, too). Further, it showed the power of the AU division of Logitech G, by virtue of the brand being able to not only facilitate interviews with but also produce content pieces starring the best League of Legends players in the world.
After brokering an arrangement with the social media team at Riot Games, the 'Aussie Gifting' segment videos were edited and watermarked; these featured on the @LOL_Oceania Twitter ("Official source of League of Legends content in Oceania") account, which, with their 70K following, presented a strong value add.
As this was a global event, there was the potential for the content created by Logitech G to be shared across numerous platforms, which was indeed the outcome. Highlights included two exclusive videos on the @LOL_Oceania Twitter account, a retweet from Team Japan (@Official_LJL), a share from Turkish All-Star holyphoenix on his personal Facebook account, a retweet from Aussie team @ChiefsESC, and even placement on a Vietnamese gaming portal.
BIG RESULTS
TOTAL SOCIAL MEDIA REACH:
+ 1 million
TOTAL SOCIAL MEDIA ENGAGEMENTS:
+ 175K
VIEWERS PER VIDEO ON TWITCH LIVESTREAM:
+ 40,000