News
Semi Permanent Sydney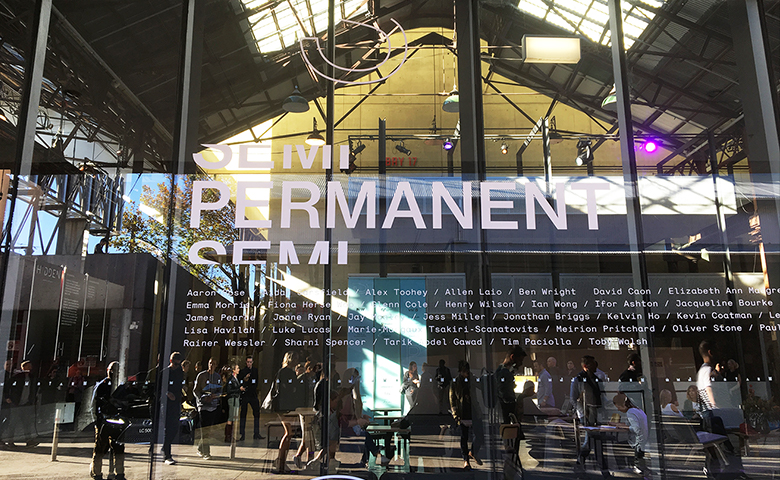 Tags
Creative, Design, design conference, Graphic Design, semi permanent, Sydney
Interact with us!
Simply click and drag your
cursor over a passage of
text from the article below
to tweet or share.
The UMM Creative team attended one of Sydney's best design conferences, Semi Permanent which was held at Carriageworks.
Renowned creatives from all sectors including graphic design, animation, film, technology and the arts were carefully selected to come together and discuss this year's theme, "Designing for Change". Some notable speakers were Paul Stafford from DesignStudio London, Katherine Keating from Vice, Glenn Cole from 72andSunny, Jacqueline Bourke from Getty Images and Jonathan Briggs from Hyper Island.
Highlighting the significance of staying current to the world's changes but always thinking ahead, the talks were not only inspirational but also challenged the way designers should think, approach and adapt to these changes to create meaningful, 'better' design.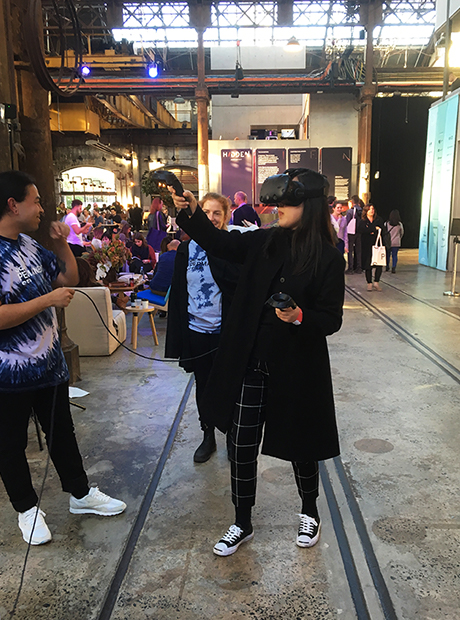 An exciting technological change we were introduced to was Google's Tiltbrush – a new tool that allows you to paint in 3D space with virtual reality. Embracing the advancement of AR/VR, Tiltbrush aims to change the way artists, designers and animators create, express and experience their works in limitless space.
Semi Permanent Sydney
A glimpse into the 3D VR world of the Google Tiltbrush
Artist James Jean collaborates with Australian Ballet's Sharni Spencer using Google Tiltbrush
As quoted by respected Austrian designer Helmut Schmid, 'Design is attitude'. The importance of this – especially optimism was presented by Glenn Cole from 72andSunny who gave insight about how optimism can help create the best possible design solutions as an individual and as a team.
In quick summary, the steps to practise optimism were:
Acknowledge the bad. Focus on the good. Explore the possibilities.

Look for partial solutions.

Plan for play.

More "Yes and…" Less "Yes but…"

Give yourself and your team room for optimism.

Believe everyone has the best intentions.

Try it.

Ask for it.
These simple actions, even if you are not a creative are very relevant and should be noted!
Fuelled with fresh inspiration and motivation, the UMM Creative Team is ready to tackle any design problems headed our way!
Author: Helen Chang, Graphic Designer. UMM