News
UMM's First Film: JUST.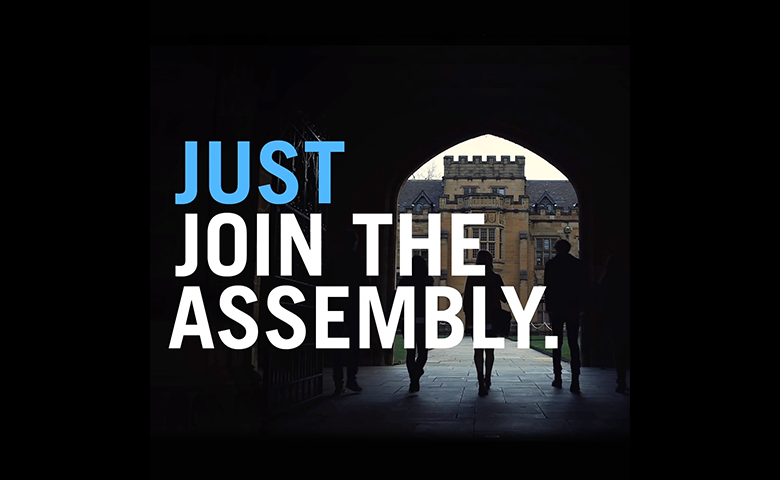 Tags
Creative, Social Media
Interact with us!
Simply click and drag your
cursor over a passage of
text from the article below
to tweet or share.
THE CHALLENGE
Campus Central is an independent student association situated at the Ourimbah Campus of the University of Newcastle, on the NSW Central Coast. For nearly 20 years the not-for-profit Campus Central has served the non-academic needs of students with food and retail services, entertainment, sport and clubs all under their umbrella. Their Hungry Students Program is a Godsend to struggling students and they have been a rock for local students throughout their history.
Inexplicably, the powers that be at the University of Newcastle has decided to duplicate a raft of the services Campus Central provides, going into direct competition while deciding to deny Campus Central vital funding through the Student Services & Amenities Fees (SAAF). Refusing to rationalise their decision other than citing issues with management, numerous meetings and emails failed to unearth one coherent explanation as to what these issues were.
WHAT WE DID
Frustrated and rendered vulnerable, Campus Central wanted to reach out to student associations at universities around the country, many of whom are experiencing similar issues as some universities attempt to take control of services run by these associations, while not consulting with them on how SAAF is spent – which is not how things are supposed to be.
UMM ignited a micro PR campaign targeting the local Central Coast and surrounding regions to tell the local community what was happening on their patch.
We then broadened this core issue to alert affected students everywhere, since Campus Central's plight is not theirs alone. Similar issues are happening at other universities. To do this we developed a dynamic brand targeted at students and fellow student associations. That brand is JUST.
We produced an arresting documentary that encapsulates the JUST cause, which can be viewed on the JUST Assembly website.
We conceptualised a range of captivating print ads and developed merchandise that will see our brand message infiltrate campuses around the country.
And we are now sourcing sponsorship partners, with big brands to be unveiled shortly. And potential sponsors, there's still room for more!
Through JUST we want to tell students, ex-students and interested onlookers that this lack of transparency and ill-treatment of student-focused organisations by some universities is not on. Many universities, like the University of Sydney, are doing everything right. They consult with their student associations in a respectful and transparent manner, and that is what JUST wants at ALL institutions. Mutual respect and transparency. To show your support, sign our online petition at www.justassembly.com.au.
WHAT HAPPENED
The fight has only JUST begun. We have already enjoyed national media support and television, radio, newspapers and online media are telling our story. The Australian, News.com.au, NineMSN, The Daily Telegraph and Herald Sun to name a few have chronicled the plight of Campus Central. We have the support of some of the biggest student associations in the nation, and we are spreading the word. This is a cause worth fighting for. Stay tuned for updates.