News
Victorinox Partners With UMM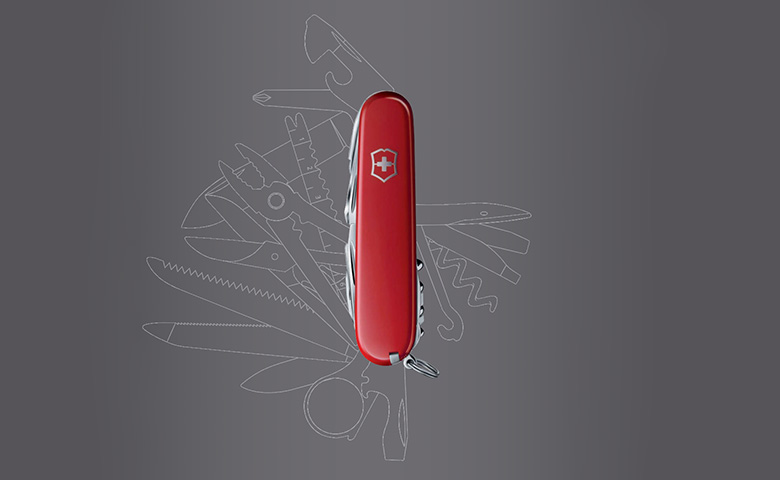 Interact with us!
Simply click and drag your
cursor over a passage of
text from the article below
to tweet or share.
It is hard to believe that iconic brand, Victorinox, has never officially launched in Australia before. Ingrained in our culture, the Swiss Army Knife has been a household name, part of most of our lives at some point and sits on many of our key rings. However there is much more to this brand than just a clever little knife.
UMM has been appointed by Victorinox International, as the first communications agency to represent the brand in Australia.
In our planning and in the assembly of our very own Victorinox showroom inside UMM, we have discovered the real sophistication and depth of the brand. This family owned company prides itself on innovation, sustainability, precision and class. Their marketing is dynamic and fosters the adventurous spirit of their worldwide loyal customers, the modern traveller.
You might not realise that Victorinox produces an eclectic mix of products all perfectly Swiss designed and crafted including cutlery, timepieces, travel gear, fragrance and fashion. Impressive on every level.
The Victorinox brand is an iconic one around the world, set for similar status locally with the launch of a broader product range.
Whilst we can't reveal our exciting plans for the Australian media and consumer, we can say that we will be rolling out some bold campaigns to showcase the essence of this elegant brand.
An exciting year ahead indeed!
Check out www.victorinox.com to view the range and Facebook page here.