Case Study
Jaybird Digital Campaign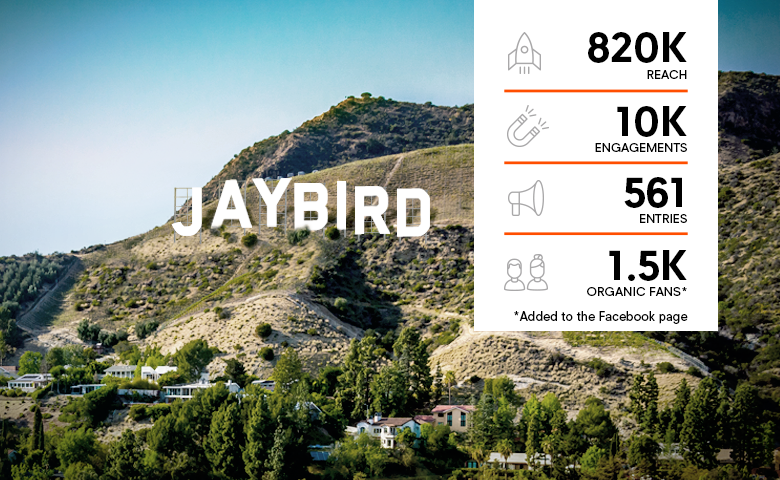 Tags
Creative, Social Media
Interact with us!
Simply click and drag your
cursor over a passage of
text from the article below
to tweet or share.
Taking the lead from the PR agency arm of UMM, which physically launched the Jaybird brand and its Freedom Wireless product in Australia, a digital campaign followed right after. Another collaboration between UMM's social media agency and creative agency components, this campaign spanned over five weeks and was led by a suite of assets (six static posts and one GIF) produced by UMM's internal creative agency.
With consistency of key importance, as with the PR messaging, the digital campaign's thematic focus was the "Power Your Passion" brand ethos; product-wise, the campaign placed the Freedom Wireless headphones in the spotlight. The campaign's main objectives were to increase brand awareness among the active lifestyle demographic and also educate them about Jaybird and its products.
Hosted on the Jaybird Australia Facebook Page, the digital campaign incentivised audience interest, interaction, and engagement via a competition (the grand prize was a trip for two to LA and Freedom Wireless headphones were awarded weekly as minor prizes). Each week the entry mechanism changed, inviting the community to comment about the various ways they lived an active lifestyle. As part of UMM's duties as Jaybird's chosen social media agency, audience targeting, Facebook advertising, and community management was handled.
The campaign reached over 820K Australian and New Zealand fans and received more than 10K Engagements. There were 561 competition entries and just under 1.5K fans were added to the Facebook page organically.