Case Study
Logitech Multi-Device Creative Strategy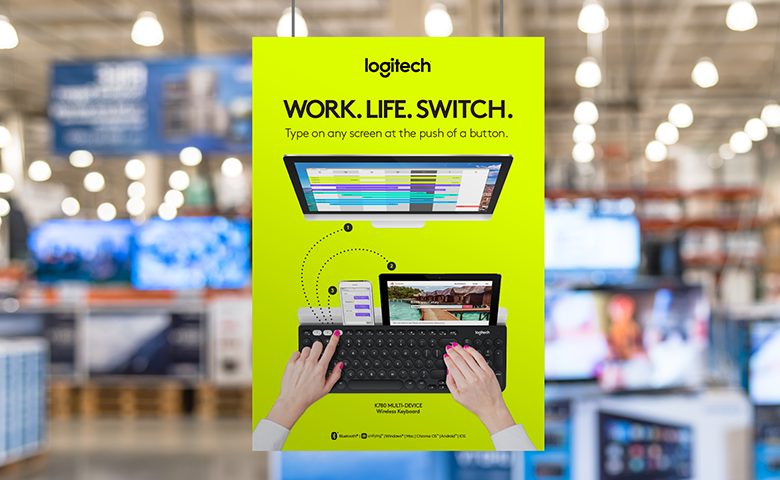 Tags
Creative, Social Media
Interact with us!
Simply click and drag your
cursor over a passage of
text from the article below
to tweet or share.
When Logitech approached UMM about its 'Multi-Device' range of keyboards, the agency were asked to develop a full creative strategy: refine the existing messaging (to help educate a wide retail market) and produce a suite of assets to engage the audience on various digital platforms worldwide.
The existing messaging lacked a clear and concise educational angle that expressed the key benefits of Multi-Device keyboards: being able to switch between and type on multiple devices, affording the user seamless typing experience. Ideally, the creative strategy would be product-driven with a lifestyle flavour.
After briefing, UMM commenced work on the Master Creative, plus rollout strategy and architecture. Personalities were established to match the four featured products and the respective target demographics, while messaging was kept simple and clear, for ease of adoption worldwide. Once approved, a suite of almost 200 assets (static and dynamic) were created to bring 'Work. Life. Switch.' to life, supported by the campaign tagline and supporting tagline (also developed by UMM).