Case Study
Digicel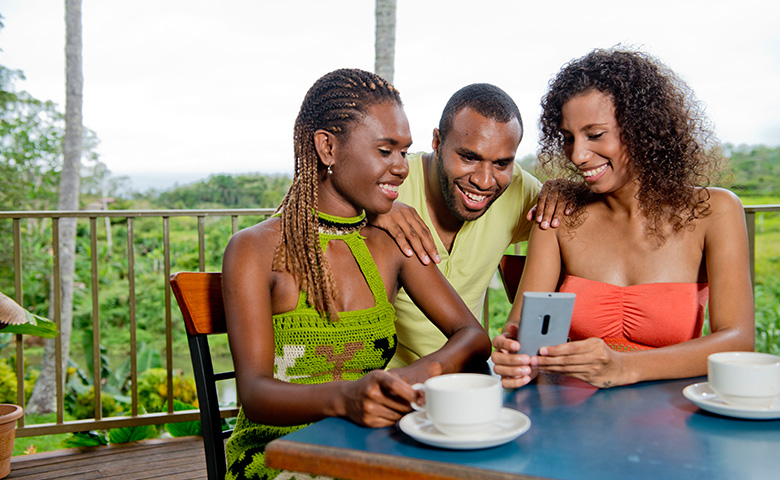 Tags
Public Relations, UMM PNG
Interact with us!
Simply click and drag your
cursor over a passage of
text from the article below
to tweet or share.
OBJECTIVES
UMM PNG was engaged by Digicel as its corporate communications agency. Our role was proactively focused on improving the relationship between Digicel and the Papua New Guinean community, incorporating crisis management as well.
Coverage in Air Niugini Inflight Magazine.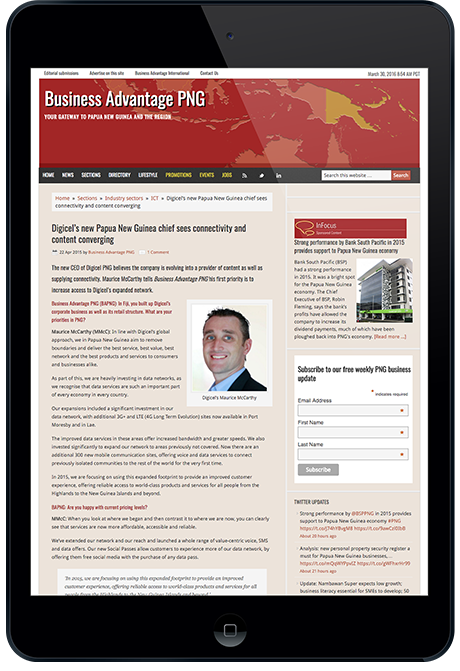 STRATEGY
We focused on making high-level management more accessible to the media and the people, clearing up misconceptions about Digicel's products and services so that consumers could derive the maximum benefit from them. We also shed more light on the outstanding CSR and community initiatives Digicel had implemented over several years, representing millions of dollars in investment to aid the public.
″UMM PNG was engaged by Digicel as its corporate communications agency.″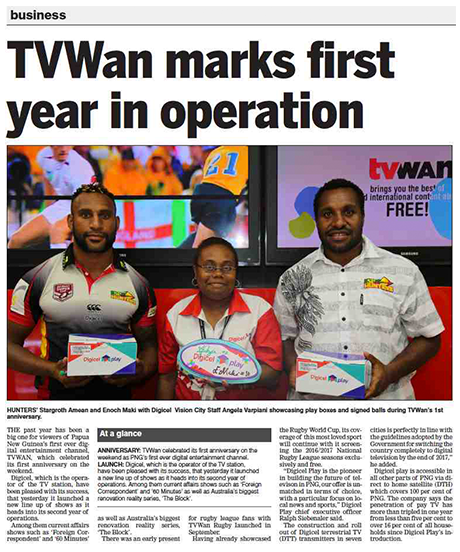 The Post Courier reporting on Digicel's cyclone relief efforts.
High-profile coverage in PNG's Post Courier and Pacific Business Review.
A lifestyle piece from Wantok Nius.
RESULTS
UMM PNG achieved for Digicel consistent and outstanding media exposure, gaining regular national coverage in PNG's three major major daily newspapers, the highest rating radio stations in the country, prime time TV and valuable online coverage.
This level of blanket coverage was attained throughout the campaign, with important product announcements, company announcements, articles educating the public on data and mobile and emotive feature stories on Digicel Foundation all featuring heavily. Not only was this priority national media coverage achieved, international media coverage was also secured where desired. 
We averaged upwards of twenty editorial runs per month.