News
The Monteith's 100 Club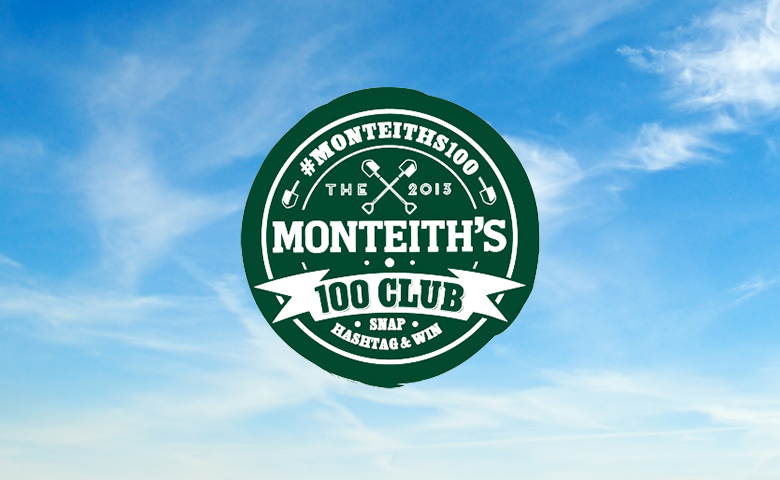 Tags
Creative, Social Media
Interact with us!
Simply click and drag your
cursor over a passage of
text from the article below
to tweet or share.
Long standing client Monteith's Crushed Cider approached us with a bigger, wider and more complex brief than ever before for it's peak sales period of the year – October – January.
The UMM Social Media Team were presented with the following brief:
Create a campaign with nationwide reach, appeal and accessibility to cider drinkers.
Create mass awareness and brand reach of the unique Monteith's brand personality.
Create brand conversations and user generated brand content that would go "viral".
Attract new drinkers to the (now) relatively saturated cider product category.
Migrate existing cider drinkers into drinking the original crushed cider – Monteith's.
Support Monteith's retailers (bars) spread all across Australia, with hubs in Sydney, Melbourne, Brisbane, Perth and Adelaide.
Grow the Facebook and Instagram communities.
Create product and related brand alliances.
Work within a limited budget.
Work within a tight setup period.
In response to the brief and after comprehensive research, brainstorming and ideation the team locked the following campaign:
— Monteith's 100 Club —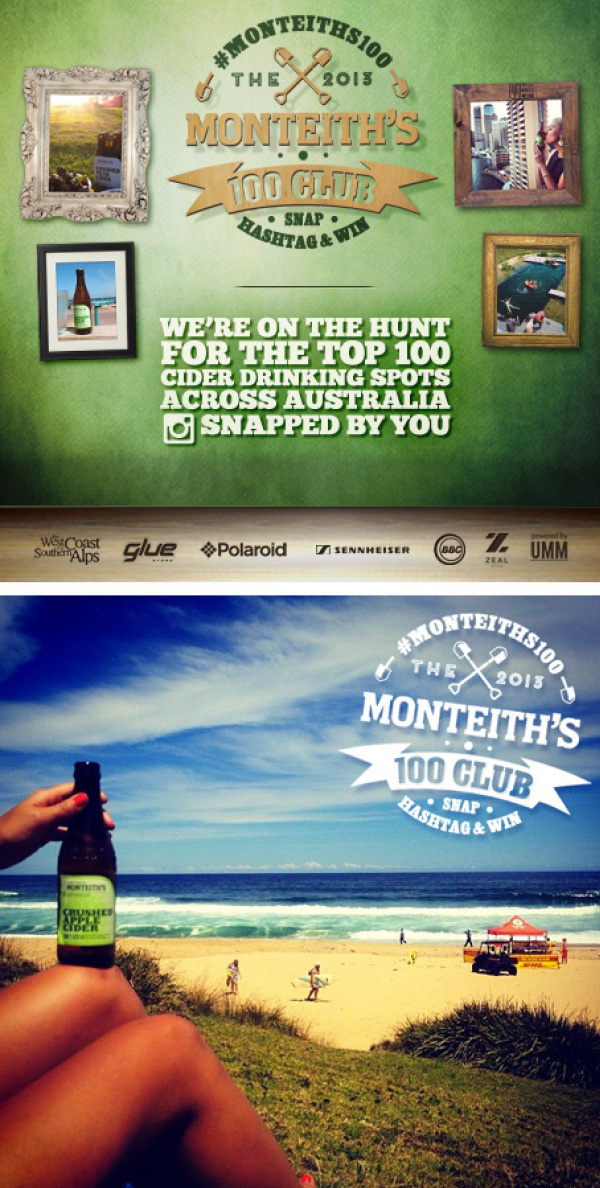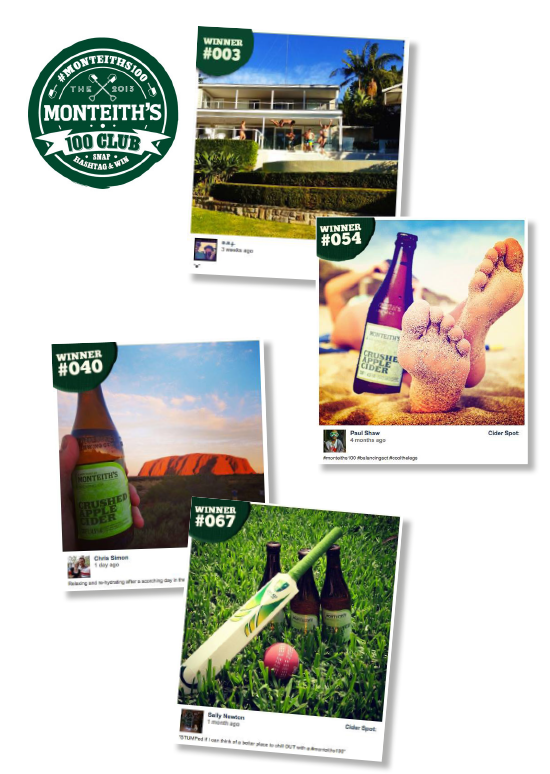 An Instagram and Facebook campaign searching for the top 100 cider drinking spots in Australia, suggested by our online community and ultimately crowned by Monteith's.
UMM would source 100 prizes including a luxury holiday to the home of Monteith's – New Zealand, which would be awarded by Monteith's to the best entries. To build momentum, 5 of the best entries would be awarded weekly until the end of the campaign.
UMM's activities included: conceptualisation, branding, digital design and development, online ad management, Facebook application conceptualisation, design, development and hosting, Facebook and Instagram content development and management, activation conceptualisation, retailer relations, prize management and distribution.