News
Social Media Activation: Logitech G at the IWCA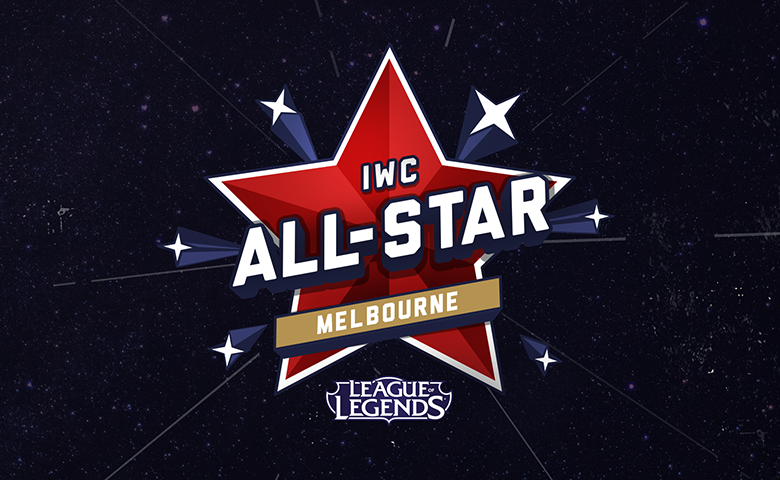 Tags
Events, Public Relations, Social Media
Interact with us!
Simply click and drag your
cursor over a passage of
text from the article below
to tweet or share.
THE STORY
The League of Legends IWC All-Star (IWCA) tournament was held at Margaret Court Arena, Melbourne, from November 26 ­– 29. This who's who of gaming featured all-star players from around the world (the international gaming community voted online prior to the event for which players they most wanted to see compete) battling it out for eSports supremacy, so was the ideal setting for a social media activation.
In case you don't know, League of Legends is an online multiplayer game published by Riot Games that boasts tens of millions of active players monthly. Major global tournaments, such as the IWCA, are livestreamed on a platform called Twitch, to a captive and colossal international audience.
The main objective of this social media activation was for Logitech G to have a formidable presence at the IWCA over its four-day duration.
On the Thursday and Friday of the IWCA (Nov 26 – 27), UMM sat down with seven All-Stars and conducted interviews (featuring questions submitted via fans on social media). Following each interview, the respective All-Stars were gifted with a fun Aussie gift on behalf of Logitech G e.g. koala plush toy; kangaroo plush toy; Australian flag-branded thongs; jar of Vegemite; white and milk chocolate Tim Tams; and cork hat.
The strategic broadcasting initiative proposed by UMM was a resounding success, with Riot Games incorporating all seven of the 'Logitech talks with… The All-Stars' videos into the global livestream on Twitch.
The second-half of the social media activation (Nov 28 – 29) involved UMM's Senior Social Media Community Manager Robbie Wood on the ground at the event. While present in Melbourne, Robbie actioned six giveaways, provided ample and exclusive behind-the-scenes coverage of the tournament, and used the social media budget to achieve ambitious reach and engagement figures.
RESULTS
TOTAL SOCIAL MEDIA REACH:
+ 1 million
TOTAL SOCIAL MEDIA ENGAGEMENTS:
+ 175K
VIEWERS PER VIDEO ON TWITCH LIVESTREAM
+ 40,000
FIND OUT MORE
You can re-live all the action of the Logitech G Australia Facebook Account and the Logitech_AU Twitter account.
The Sydney Morning Herald's article focusing on Logitech G Australia-sponsored team ChiefsESC.
Watch the 7:30 piece on the business of eSports.
Take a look at the global scale of eSports here.