News
FOTSUN – A Recipe For Festival Success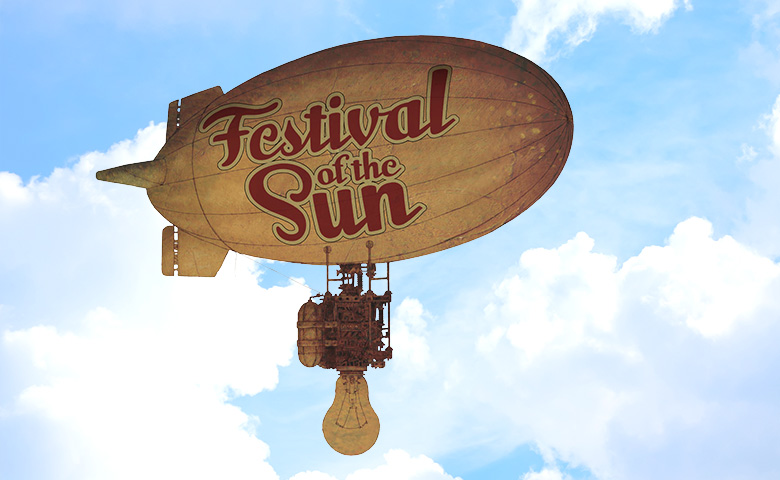 Tags
Events, Festival, Festival of the Sun, FOTSUN, Port Macquarie, Public Relations
Interact with us!
Simply click and drag your
cursor over a passage of
text from the article below
to tweet or share.
It's been nine fun-filled years since the sun rose on the music festival, which has fondly acquired the acronym of FOTSUN.
Hard to believe (due to the events reputation) that Festival Of the Sun, held annually in the gorgeous coastal town of Port Macquarie, has only been a ticketed event since 2005 – the year the brains of Simon Luke and Scott Mesiti, got together. And don't we thank them for it, punters!?
Festival go-ers return year after year from city centres such as Sydney, Brisbane and even as far as Melbourne to delight in the sun, surf, sand and sensational sounds. The locals alike have grown very fond of the back yard-BBQ vibe each December, plonked right on their doorstep.
So where did this glorious journey begin? And what, in a time of a festival-saturated market, keeps FOTSUN rocking and rolling?
From what began as a little, non-ticketed, community music event, with co- founder (prior to his involvement) Scott Mesiti himself appearing with his band Gabriel's Day (GD), fast became one of the most popular boutique music events in Australia. So, after GD played for the second time on the FOTSUN stage in 2004, a tangible idea was born for a very unique music experience.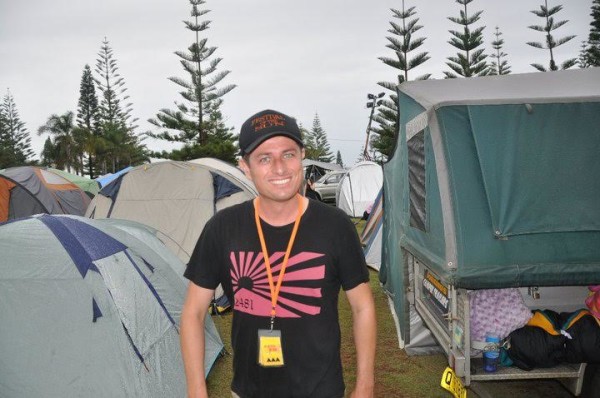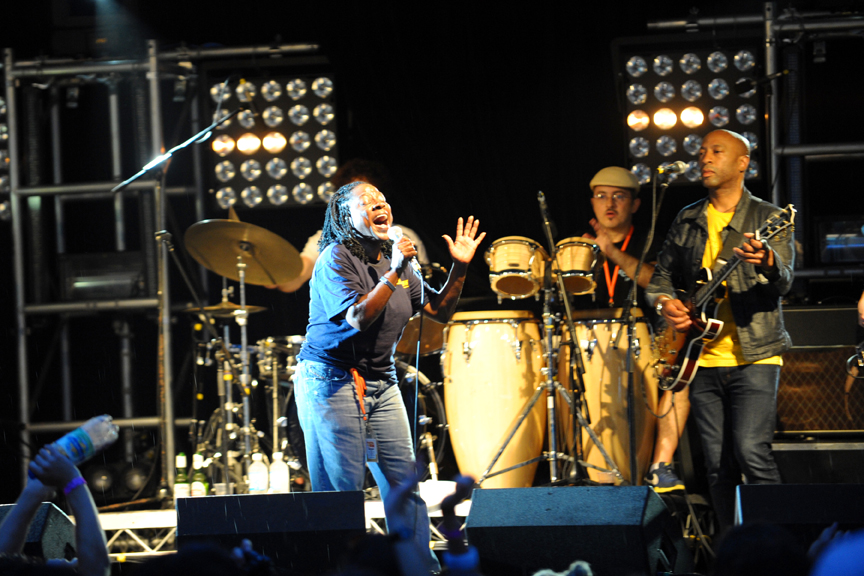 Now, there are so many elements that make FOTSUN a sell-out, smack-down music festival. And here are the main points, in my opinion: Simon Luke, co-founder and also owner of Sundowner Breakwall Tourist Park in Port Mac (where the event is held) had been running FOTSUN since 2002, and boy, did he have the location for it! Scott Mesiti, also had "the goods" with a wealth of knowledge in the music industry. Together, the "S Team" had a vision. And it's worked.
3,000 capacity – gives you room to move, and maintains a chilled-out vibe.
One stage – well, two, but they are side-by-side, meaning you don't EVER miss your favourite act. And, this creates a nice, fuzzy, community feel, bringing the entire festival together. Awwwwww…
BYO – yep, that's right! Bring. Your. Own. Booze. 'Nuff said. Oh, and the friendly staff even do pre-orders and deliver ice. Like!
Location, location – right on the beach. Don't forget your togs!
Kick-ass accommodation – so, there's a camping village, kinda standard. BUT, you are so close to the grounds and you have the option of cabins! Like, a bed and a kitchen? Gold.
Cuisine – FOTSUN always hosts a swag of GREAT festival food stalls (the Hari Krishnas rock), but you are also very close to Port's great coffee offerings and other delish eateries.
Line up – I have to take my wide-brimmed festival hat off to the guys on this one. The "S Team" always delivers the goods. They listen to the punters and are always privy to industry predictions. This, to me, keeps people coming back for more. And, a number of bands I have discovered at FOTSUN, have ended up on high rotation on my iPod. Love fresh talent.
Oh, and nothing beats grooving out, only to look to your left and spot your fave artist fresh off the stage, doing well, the same as you.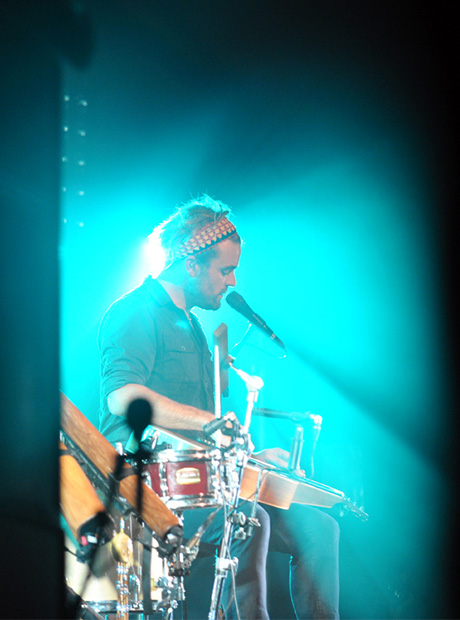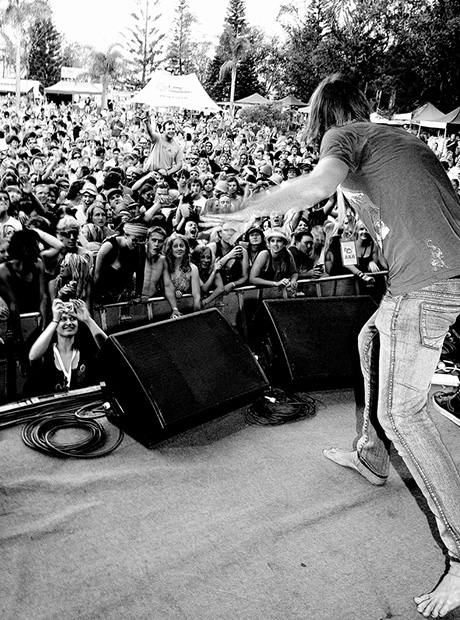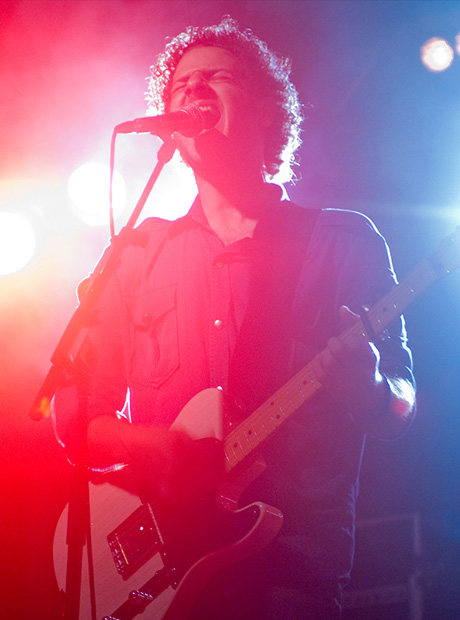 Gotye in 2008, left me spellbound as Wally took to the kit and hauntingly brought the crowd to their knees, with "Heart's a Mess." His GF is his drum tech too, tres cute. I'll also never forget when the Blue Juice bro's took the crowd by surprise with their OTT presentation of 'energy.' Jake and Stav climbing stacks and hanging from the roof was a mish-mash of hilarious, scary and quite frankly, an amazing display of athleticism. On a rock note, mention must be made to The 'Gurge who played last year, and truly made me feel like I was 15 again, dancing in my parents lounge room, while the mighty Cog, who belted out a set loud (and tight) enough for the whole of the Hastings region to hear in 2008, were phenomenal (even if they did take about a million years to set up). Special mentions also go to the freaking awesome flame-haired Dallas Frasca, the blood-splattering Vasco Era, Ash-growling-Grunwald, and the one man bandit, That One Guy – who always comes armed with instruments which appear to be from another planet, and plays them like no one's business. And lastly, two words: Sharon Jones. Wow, can that lady shake her THANG! So, entering my fifth year of working on the PR team for FOTSUN, I thought I would share some personal literary, and visual winner moments from the past years…
At this stage, I cannot reveal this year's cracking line up. But I assure you, keep your ears pricked on August 9, when triple j do the honours.
For now, immerse yourself in a visual FOTSUN feast (a tasty one too), which I have pulled from my personal favourites. Peace!
Dallas Frasca.
The Foreign Objects.
Regurgitator.
Gotye.
True Live.
The Vasco Era's bloody bass guitars.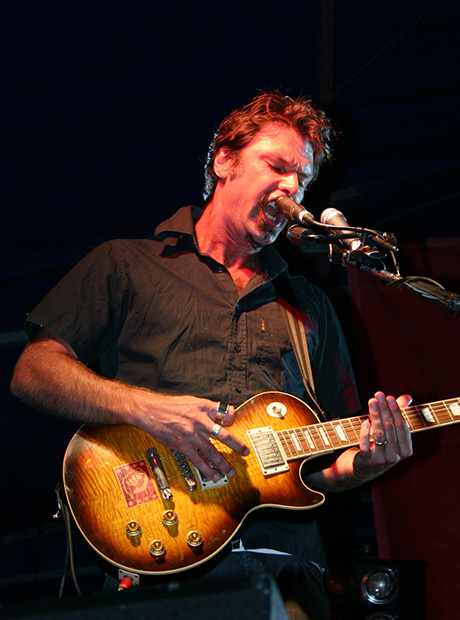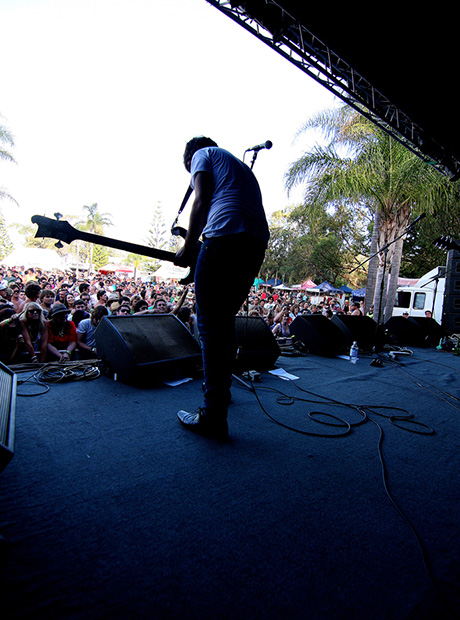 Punter Photos.
Punter Photos.
Punter Photos.
Punter Photos.
Photo's courtesy of:
Mark Douglas
Parallax Fotographix
Matthew Jorgensen
Jaala Mills
Written by Jaala Mills.