Case Study
Zonin Prosecco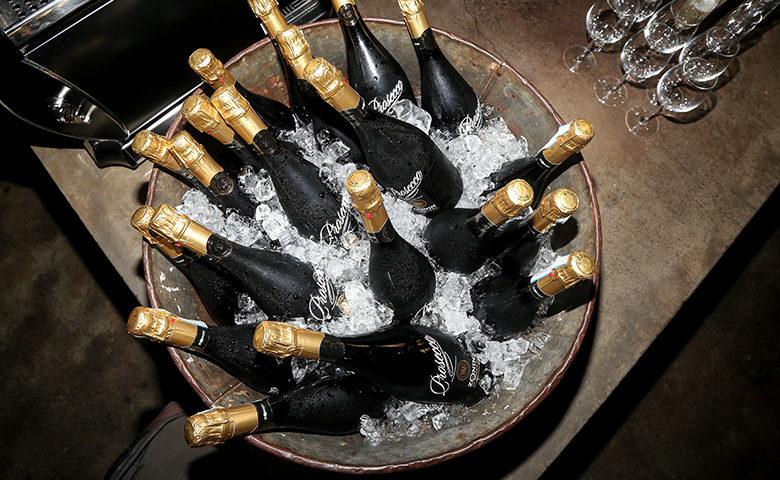 Tags
Activations, Creative, Influencer Branding, Public Relations, Social Media
Interact with us!
Simply click and drag your
cursor over a passage of
text from the article below
to tweet or share.
OBJECTIVES
Zonin Prosecco's core target market are M + F, aged 25 – 45, in key urban centres. UMM's goal was to educate this target demographic about the brand's Italian heritage and enforce the notion that "Zonin = Prosecco".
Another objective was to hero Zonin Prosecco as the authentic Italian Prosecco, within the context of the rapidly growing sector that is Sparkling Wine in Australia.
On an image level, UMM's PR Department sought to inject a fresh, fun, and confident brand personality into Zonin Prosecco in Australia. By extension, the PR would push to inspire a new trend for a Prosecco Mixer, spearheaded by Zonin.
Of course, the key PR function of securing positive reviews and commentary for Zonin Prosecco within the Australian wine industry media and, as a flow-on, positively influencing sales for Zonin Prosecco within Dan Murphy's and BWS, was a campaign priority.
″UMM's goal was to educate this target demographic about the brand's Italian heritage and enforce the notion that 'Zonin = Prosecco'.″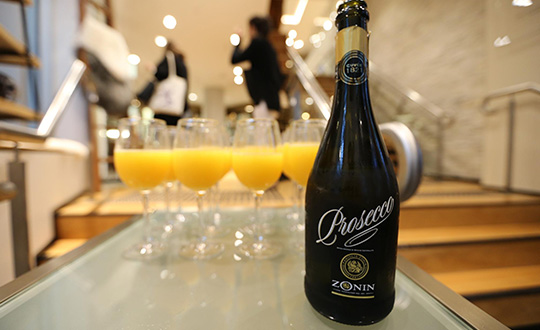 Style Living Magazine.
Joel Creasey's Instagram account.
The Daily Telegraph.
The F Blog AU Instagram account.
STRATEGY
From the campaign planning stages to now, we saw a healthy growth in coverage, understanding, and the media's attitude toward Zonin Prosecco.
The UMM PR Team tried to instil in the minds of wine writers, reviewers, and bloggers the ethos of Zonin Prosecco, which is to be known as the quintessential Italian drink, whether enjoyed on its own or in a cocktail.
UMM successfully sampled Zonin Prosecco to media and catered events like the UE BOOM 2 Launch Party in September, which was attended by 300 people, some of whom are Sydney's biggest television personalities and top tier media. We have also integrated Zonin Prosecco into cross-promotion opportunities, such as the UGG Australia Media Showings.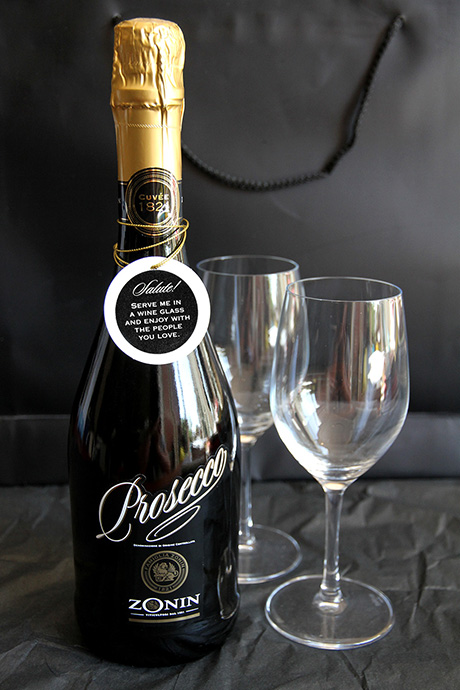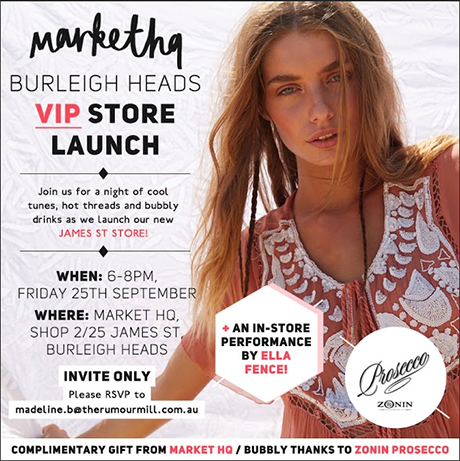 Social media coverage of the Market HQ and Market HQ store launch.
A snapshot of UMM's event coverage.
RESULTS
During this summer campaign period, which provided the launch pad for the second year of activity (due to commence shortly), UMM's PR Team secured 37 formidable pieces of publicity for Zonin Prosecco.
Zonin Prosecco has enjoyed product placements, mentions, reviews, and online editorial in some of the country's most respected wine and lifestyle publications, including: James Halliday's Australian Wine Companion, Food Wine Travel Blog, The Courier Mail, and Wine Wankers, all of which boast a collective audience reach of over 324,492 readers.
We have kept Zonin Prosecco front-of-mind, with some of Australia's most trusted wine writers/ reviewers, such as Huon Hooke, who not only enjoyed drinking his Zonin Prosecco, but also reviewed it on his official site.
On the partnership front, UMM aligned with four exclusive lifestyle events, which exposed Zonin Prosecco to a greater demographic.
The top tier media have read about Zonin Prosecco, they have tasted it, they have seen it, they have mixed it, and UMM is going to offer them a whole lot more to talk and write about.