Case Study
Social Media Coverage: Logitech G at Supanova Sydney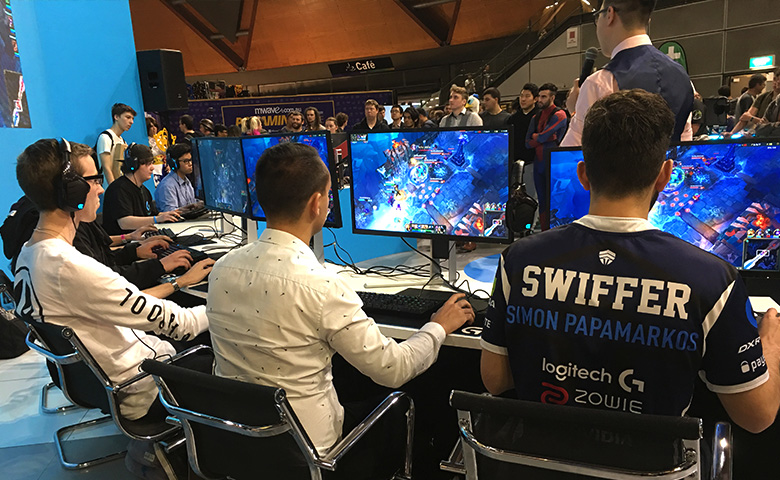 Tags
coverage, event, Facebook, Gaming, Logitech G, Social Media, supanova, Sydney, Twitter
Interact with us!
Simply click and drag your
cursor over a passage of
text from the article below
to tweet or share.
Supanova, which took place in Sydney on June 16 – 18, is one of Australia's largest pop culture exhibitions. It presented a prime opportunity for Logitech G to connect and engage with its most loyal fans, through entertaining social media coverage on Facebook and Twitter. 
A pre-event competition on Facebook, where two double-passes were up for grabs, reached over 32,000 people and received 276 entries. Over the course of the weekend, the Supanova social media coverage reached 70,000 people on Facebook and generated 14.8K impressions on Twitter. The most highly-engaged content focused on Logitech G-sponsored eSports team The Chiefs.
The Chiefs LoL team will be at @SupanovaExpo all day Saturday at the @Logitech_ANZ booth! Looking forward to catching up everyone again! pic.twitter.com/U5nCXwba7t

— Chiefs Esports Club (@ChiefsESC) June 16
Hanging at the Logitech booth today, if you're at Supanova come say hey!@LogitechG @Logitech_ANZ pic.twitter.com/dpGt6l47OZ

— Swip3rR (@Swip3rR) June 17
The Facebook Live video with The Chiefs went down well with the audience, reaching over 32K people, with more than 11K views.
Many fans engaged with the social media coverage via Twitter, mentioning how much they enjoyed the Logitech G stand. A series of Live Twitter videos featuring Cosplayers were also posted. These added further depth to the on-ground coverage and showed the brand interacting with fans.